Introducing Same Cup
This November marks the launch of Same Cup, a Sydney based organisation dedicated to improving diversity and inclusivity in the specialty coffee industry, and one that Melbourne Coffee Merchants is proud to be supporting.
Inspired by events like Barista Connect –an all women coffee conference that was held in Melbourne for the first time earlier this year – Same Cup founder, Demelza Jones, wanted to create something that specifically supports women and people in minority groups who are pursuing careers in specialty coffee.
We recently caught up with Demelza for a chat, to find out a bit more about how Same Cup came together, and her goals for the future.
Can you tell us about some key moments in the lead up to starting Same Cup?
In March I attended Barista Connect, which was this insanely liberating, networking opportunity for women in coffee. It was so powerful to have a group of women in a room together, not feeling intimidated, not feeling talked over. The positive energy was phenomenal. Without exaggeration it was the most influential couple of days in my whole coffee career.
Around the same time, I was listening to a podcast called Boss Barista, and on one of the episodes they were interviewing a girl called Molly Flynn, who started a movement in the States called #coffeetoo. It started right after the #metoo movement, and it was all about exposing and minimising sexual harassment in the specialty industry.
I really liked the fun networking aspect of Barista Connect but really resonated with Molly's "real talk" side of things. I always wanted Same Cup to have a little bit of both of those worlds. Good, fun vibes, education and learning but also open discussion around our experiences with things like sexual harassment, mental and physical health, how to come back to work after having a baby, maintaining work life balance etc. Subjects that aren't directly impacting us professionally, but definitely have personal impact. I believe our personal and professional lives are not exclusive – if you're doing well personally than you're probably going to be doing well professionally.
I'm joined in this venture by Shirin, who is one of the people who reached out to me when I first started posting about these issues. She used to be a customer of mine and when she decided she wanted to pursue coffee she approached me at the shop and said "I know you've got positions coming up and I really want to learn the trade; to learn a skill and do something with my hands." And I remember thinking "wow, that's exactly the right attitude". She's a very, very clever woman, studying a PHD in psychology and with a really strong background in activism and organising groups, so is bringing something really special to Same Cup.
Who are the people that Same Cup will support?
I think in the long game Same Cup really wants to help all marginalised groups; women, queer folk, indigenous people, people with disabilities and more. The whole rainbow of humans that exist should have a fair crack at doing something in our industry. These groups sometimes have to work a little bit harder for the same recognition; and it's sometimes harder to stay motivated, driven and focused when there's not many people that look like me that are successful. I think if there's more diversity – not just in entry level positions, but amongst roasters, executives, people that represent coffee brands in positions of influence – if there was a lot of diversity there, then the industry would just appeal to so many more people.
It sounds like you're very open to input and collaboration when it comes to the ultimate outcomes of Same Cup. What are some of the most exciting ideas you've heard so far?
This business isn't a thing because I want something out of it; it's a thing because I can see the need that other people have. So, the more input that I can get from other people the better. I'm also very aware that it's a brand and it does have a direction and it does have a mission, so as long as all those things stay true I think the more people can be involved the better.
One of the really tangible great ideas that is very much in the infant stages is setting up some kind of program for members to get into their particular coffee stream, whether it be roaster, green bean importer, competition level barista, café owner, technician etc. If people show me interest in that thing but they don't know how to get there, teaming up with a business that does that thing really well and giving these people exposure and understand what it's like to work in that field, just even if it's for a couple of days. That's a really exciting prospect, if someone had offered that to me like, eight years ago, who knows where I would be today?
What do you think you would have asked for?
Oh man… how to be like, the sickest barista?! I honestly probably have wanted to do competition. But now it's totally changed. If you asked me now if I could be mentored in something… maybe as an entrepreneur?
Sounds exciting! How has the response been?
Overwhelmingly great! Our biggest sponsors are businesses that are green bean suppliers or roasters. You guys are on board which is phenomenal – you're the first green bean suppliers to come on board. We have CRS as well, who are doing really amazing things with knowledge sharing that fits in so well with what we're doing. We have a lot of independent business and roasters involved also. Word has spread organically, and I think that's great.
How can people get involved?
Visit our website! There's a "getting to know you" form, that is helping us to learn about what people want, where they're from and a little bit about themselves. If people could fill that out it would be really cool and will help us to tailor Same Cup to the audience.
We are also running a fundraiser over at chuffed.com. We launched that in October, and raised over $5000 in five days, which was insane. Every little bit helps. Our big, official launch party is happening on November Friday 16th and we've love for people to attend! It's going to be a really great night of fun networking, competitions and catch ups.
Finally, if anyone wants to volunteer to either help put events on, or if they want to put their hands up to be a mentor that'd be great. We're looking for mentors in green coffee, roasted coffee, baristas, cultural commentators and more, so if you know anyone that'd be interested in helping out a group of keen, young professionals send them my way!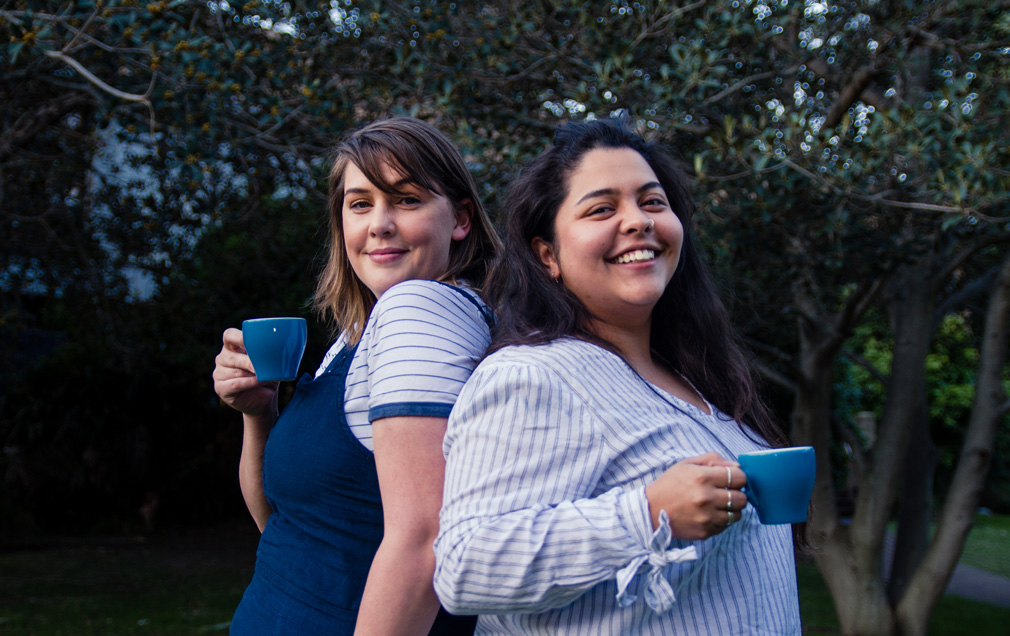 Find out more here: www.samecup.org