MCM turns 10!
This month Melbourne Coffee Merchants turns ten! It has been an incredible decade.
When we started MCM in 2008, our mission was simple: to source exceptional coffees and share them with quality-focused roasters across Australia. At that time, finding traceable, high-quality fresh green coffee in this country was practically impossible. We wanted to change that and, with it, the potential of what coffee could be in Australia.
Our first shipment was a handful of coffees, packed on a pallet and shipped from the UK. We had no idea if the coffee would clear customs or how long it would take. We hoped that people would taste the difference and get excited. As it turns out, they did. Local roasters and coffee friends tasted our coffees and loved them. They then told their coffee friends. And slowly our volumes grew, until we were able to bring our first full container (and then another and another) from origin.
Today, Melbourne Coffee Merchants is privileged to work directly and independently with some of the finest coffee producers in the world. We have purposefully kept our business small and quality-focused, aiming to provide discerning roasters with the best coffees out there, and invest in longstanding, equitable and sustainable supply relationships in each of the origins we operate in.
We are very proud of the producers we work with and, over time, have come to appreciate that the most important factors in making our coffee exceptional are their dedication, hard work and unwavering commitment to quality. This blows us away every time we visit, and reinforces all the reasons we do what we do. It makes us even more determined to build a market for their coffees and to support their work, by paying higher premiums for higher quality and committing to the relationships long term. We're not just in this for one season, and the last ten years have proven that everyone benefits from these ongoing producer relationships.
The same applies to our wonderful roasting customers at home. We are committed to supporting our customers – big, medium and small – to help them grow, succeed and prosper. We love being part of our customers' journeys, and being able to provide them with exceptional coffees and support along the way. We take seriously our role as a link builder between producers and purveyors. We want to help our customers learn as much as possible about every coffee they source from us, and make it easy for them to share these stories with their customers, to get everyone as excited about beautiful coffees as we are.
We feel so fortunate for the incredible friendships that have been fostered both locally and globally via Melbourne Coffee Merchants. Ultimately it is these relationships that bring true meaning to what we do. Thank you for being part of our journey to date. We promise to continue to strive to provide the best coffee there is, to educate and agitate, and do everything we can to contribute positively to the coffee industry and ensure there is a sustainable and viable future for coffee.
Here's to the next ten!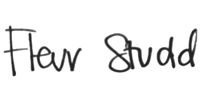 Fleur Studd & the MCM team xox